HOW should Penang be in the future?
The Penang2030 guide outlines the vision, themes and strategic initiatives for the state to move forward.
Chief Minister Chow Kon Yeow said Penang2030 was an approach that was undertaken after a series of consultations and stakeholders engagements.
"We want to encourage the people to take part in realising Penang2030. The people are responsible for their future. The job of the Government is to advise, stimulate discussion, facilitate civic participation and steer everyone towards a common goal.
"After the Penang2030 launch last year, we have done various discussions and sessions with the stakeholders and the public.
"I have directed Penang Institute to help me collect and summarise the issues that the people are interested and concerned about in Penang.
"Among the issues are housing, infrastructure, better network coverage, more platforms for people to voice their concerns, greater 4P (public, private, people and professional) partnership, women empowerment, gender inclusiveness, senior citizens and welfare for the disabled, and development in Seberang Perai.
"We have collected you views and we hope that these views can be transformed into policies, programmes or projects; not only by the Government but by private sector and various organisations.
"Penang2030 is not my vision alone. It is the state government's vision and it must also be the people's vision," Chow said in his speech before launching the Penang2030 guide at Loft 29 in Church Street Ghaut today.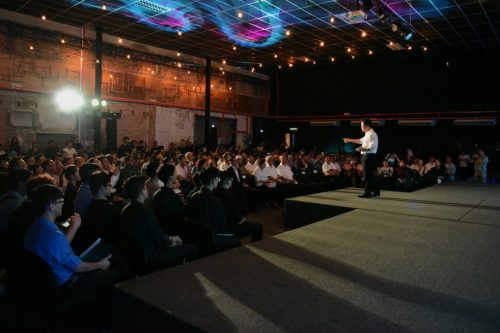 He said that youth were also given a strong voice through the Penang Youth Development Corporation (PYDC).
Chow said the state executive council (exco) members were part of this Penang2030 vision.
"The exco members have to look into their portfolios and see how they can transform some of the issues into policies, programmes or projects to be implemented so that we can achieve the Penang2030 vision," he said.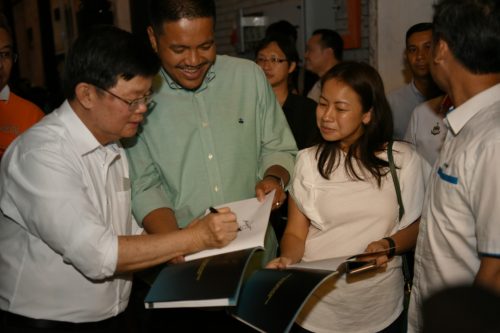 The state's vision is Penang2030: A Family-focused Green and Smart State that Inspires the Nation.
Later during a press conference, Chow said he hoped the Penang2030 guide would generate greater interest among stakeholders from industries, organisations and individuals.
"In a nutshell, the four themes of Penang2030 focus on liveability, economy, people and built-environment. We believe it encompasses the whole spectrum of development moving forward," he said.
The Penang2030 guide can be downloaded at www.penang2030.com
For more details, e-mail to secretariat@penang2030.com
Source: Buletin Mutiara